From September 6 to 8, 2022, the 31st Economic Forum was held in the city of Karpacz (Poland). This year's event was dedicated to the theme "Europe in the Face of new challenges".
Vladyslav Berkovski, executive director of the UCF, took part in the panel discussion "Integration, education or profit? - the role of cultural institutions in the modern world" and called on international cultural institutions to continue supporting Ukrainian artists. Separately, during his speech, the head of the UCF drew attention of the international community to the critical conditions in which Ukrainian culture and cultural institutions are today.
"Without joint struggle against the russian aggressor on the cultural front, without support for the cultural initiatives of Ukrainian artists, it will be difficult to defeat russian aggression. Ukraine is a shield for the entire European continent. Therefore, we must continue to join forces on all fronts", - said Vladyslav Berkovski.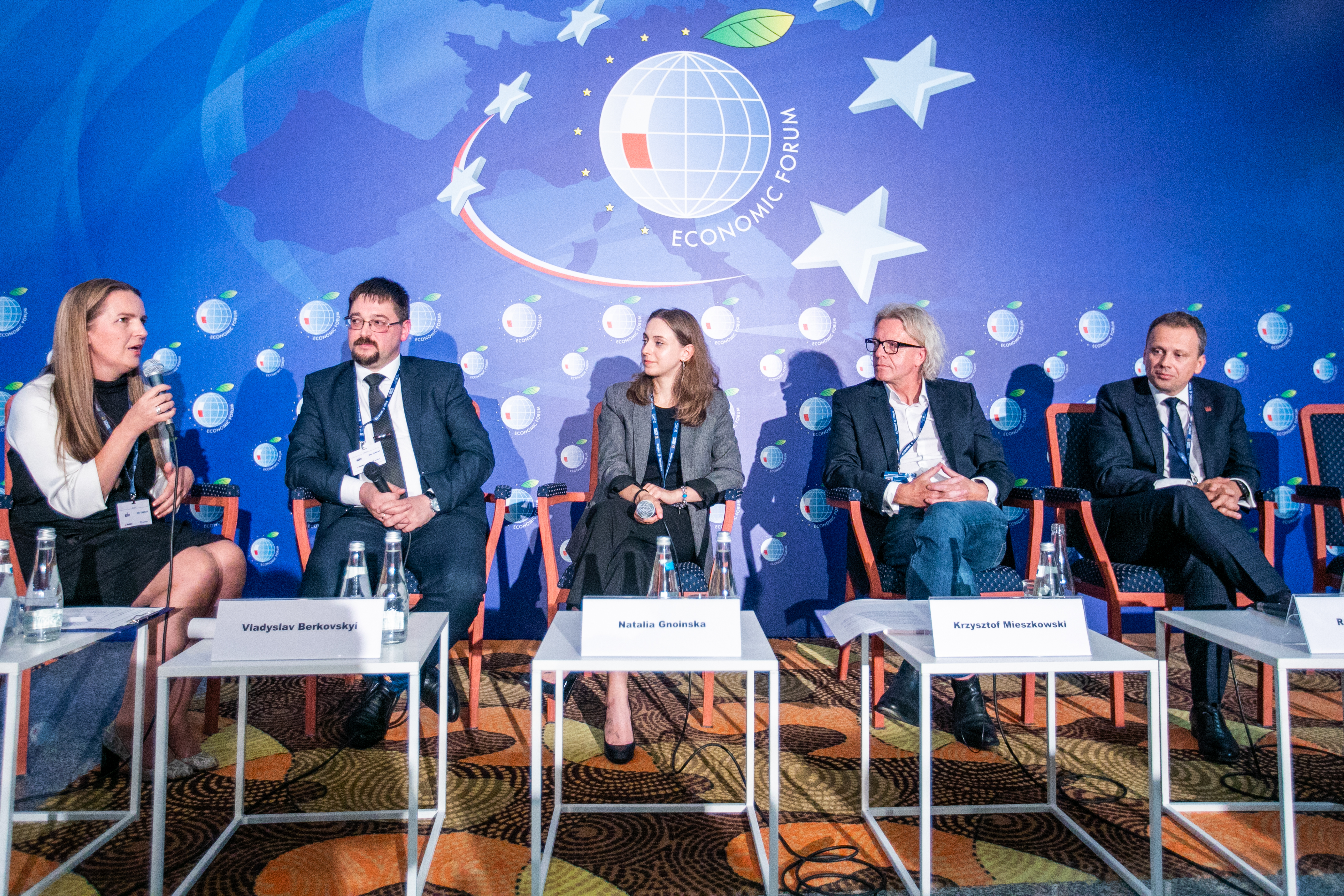 Rafal Wisniewski, director of the National Cultural Center, Nataliya Gnoynska, director of the 8Marca Foundation, Krysztof Mieszkowski, director of the Polish Theater in Wroclaw and a member of the Sejm of the Republic of Poland also took part in the panel discussion. The participants discussed how to create cultural institutions in an effective way to ensure education and the combination of generations, what an ideal cultural institution should be and whether it is possible to make money from culture.
"Culture can be economically beneficial. You can make a lot of money and profit from culture. But I would not like to live in a country where culture is not a public property, where state policy is not based on supporting culture, but on making money from it", - Kryshtof Meszkovskiy emphasized during his speech.
As the organizers of the 31st Economic Forum in Poland noted in the final report, every publication and every international conversation after February 24, 2022 must take into account all the consequences of the war in Ukraine. After all, the war affected the architecture of European security, the European economy, and the entire global balance of power.