From July 6 to August 3, the "1st Festival of Ukrainian Cinema in Namibia" took place in Windhoek, the capital of Namibia. Every Wednesday, within the festival, there were screenings of Ukrainian films of the last decade, in particular "Cyborgs", "My thoughts are quiet", "The guide". After watching the films, festival participants were invited to join panel discussions with experts to talk about released films, russia's war against Ukraine, how russian propaganda affected Namibia and other African countries.
"We presented Ukrainian culture, traditions and Ukrainian films to the festival participants. Of course, main attention was paid to the situation in Ukraine - the war that russian federation started in Ukraine and full scale invasion. Every time participants were informed how each of those could help Ukraine today. Our struggle will continue!" - said Anastasia Sheremet, the main organizer of the festival, head of the association "Namibia with Ukraine".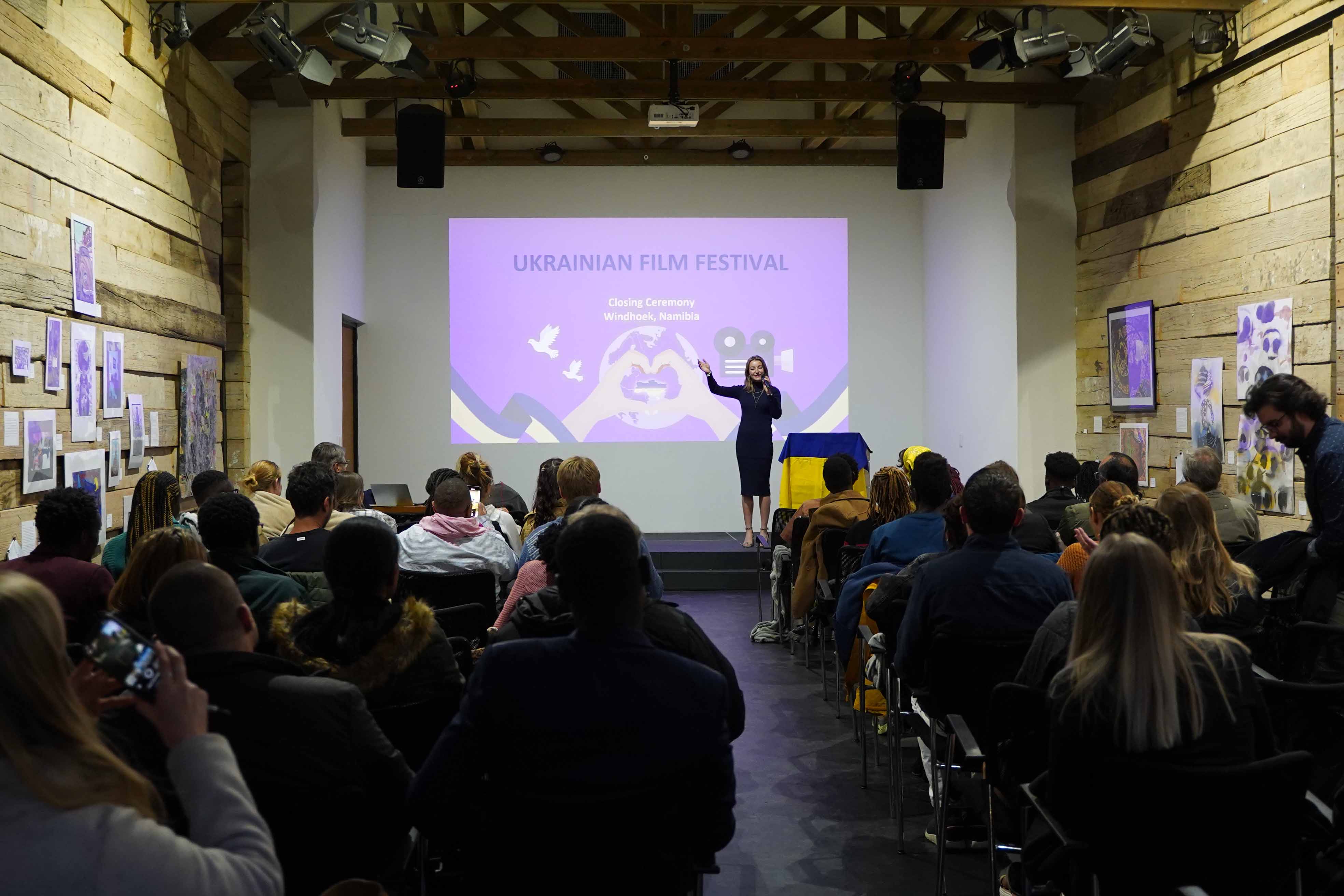 During the closing ceremony, the Ukrainian Cultural Foundation presented a video-message to the festival participants. The executive director of the UCF, Vladyslav Berkovski expressed his gratitude for Ukraine's support.
"Given the aggressive propaganda launched by Russia in the countries of Africa and Asia, it is extremely important for us to stand in the cultural front. And we are grateful for the help and support of our international partners, in particular the association "Namibia with Ukraine". Actors, directors, artists, opinion leaders and generally all people who, together with us, promote Ukrainian culture - today are an important and at the same time gentle reminder about Ukraine and the war that was started by russia. It is simply impossible to get tired of such a reminder. Thank you! Stay with Ukraine!" - said Vladyslav Berkovskyi.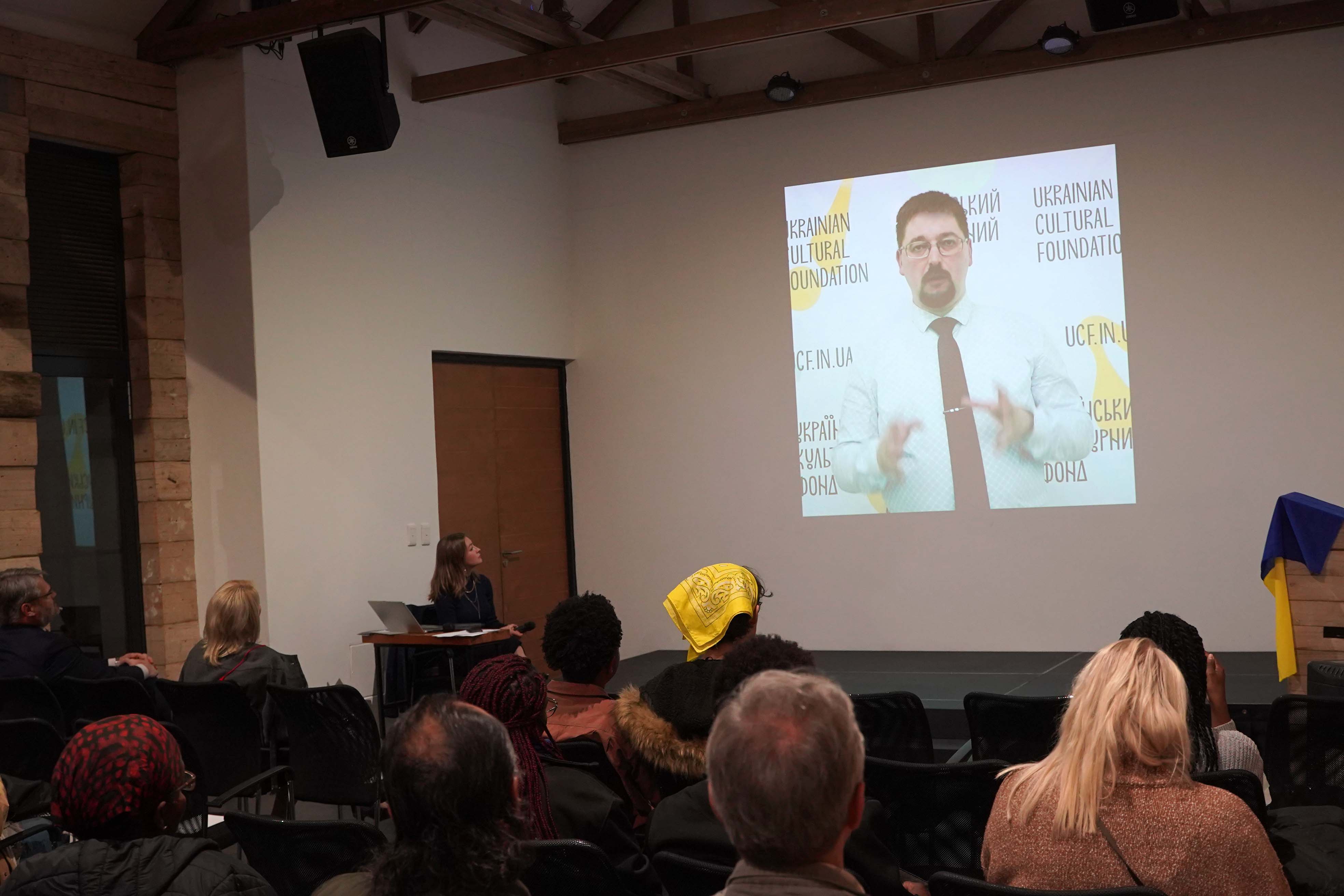 The event was organized by the association "Namibia with Ukraine" with the support of the Goethe-Institut and the French-Namibian Cultural Center.