Today, one of the missions of the Ukrainian Cultural Foundation is to inform the world about Ukraine's struggle against Russian aggression and to seek support for Ukraine in the international arena. To this end, we give interviews, participate in coordination meetings and discussions, as well as events organized by international unions and networks of which the Foundation is a member.
On June 22, the 20th Meeting of the Europe Chapter of the International Federation of Arts Councils and Cultural Agencies (IFACCA), of which the UCF is a member, took place. The meeting included a discussion on the current situation in Ukraine and measures of support.
During the meeting, the Ukrainian Cultural Foundation presented the video-address of the Executive Director Vladyslav Berkovski. The video was filmed the day before the meeting in Bucha and Hostomel, which were liberated from Russian invaders in early April.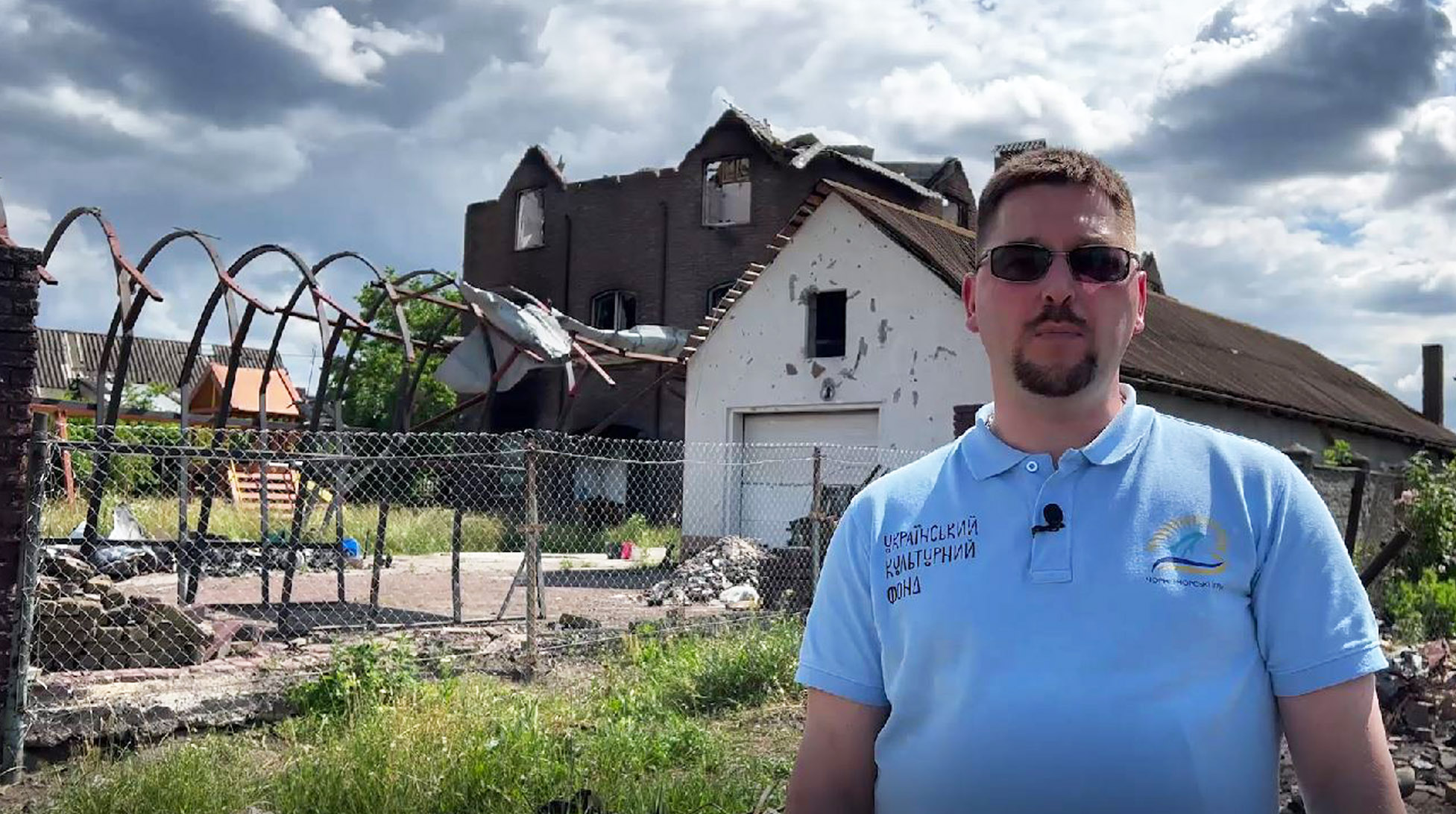 "During more than 100 days of the war, the landscape of Ukraine, in particular the cultural one, has changed significantly. At least 6 Ukrainian cities were completely destroyed - Mariupol, Volnovakha, Rubizhne, Popasna, Lyman and Siverskodonetsk. And when I say completely destroyed, it means that in these cities more than 90% of residential buildings and 100% of urban infrastructure are not subject to restoration. Local theaters, art studios, creative hubs, and art galleries were completely destroyed by Russian bombs and missiles. Museums were looted and libraries burned. More than 20,000 civilians died in Mariupol alone", - said Vladyslav Berkovski.
In his address, the Director of the UCF also spoke about the work carried out by the Foundation to support the Ukrainian cultural community during the war and thanked the global cultural community for supporting Ukraine.
"We do not give up. We are fighting. And we are really grateful to all our friends and partners who support us, who help us not only to survive, but also to return to our lives", - said Vladyslav Berkovski.
Senior expert of the International Cooperation Department of the Ukrainian Cultural Foundation Nataliia Kernytska, during the discussion answered the questions of the participants and told about the current projects of the UCF. She paid special attention to the platform "Cultural Space" and the information digest "Chronicles of the Cultural Front", in which the Foundation informs the international community about initiatives to support our country both in the world and in Ukraine.
"Ukrainian artists, actors, thought leaders and people in general who tell and promote Ukrainian culture - in fact, are a "gentle" reminder of our country and war. This allows us to continue to keep Ukraine on the agenda", - said Nataliia Kernytska.
At the end of the meeting, all participants unanimously expressed solidarity with Ukraine and noted that they "... remember and always follow the situation in Ukraine and do everything possible to support Ukrainian artists".