On April 26th the Ukrainian Cultural Foundation closed applications for one of the six competition programmes "Inclusive Arts" is aimed at developing the potential of artists with disabilities, the active involvement of people with disabilities in the cultural and artistic life of the country and the promotion of inclusive art in Ukrainian society. Programme was developed in partnership with British Council in Ukriane. 168 applications were received in total.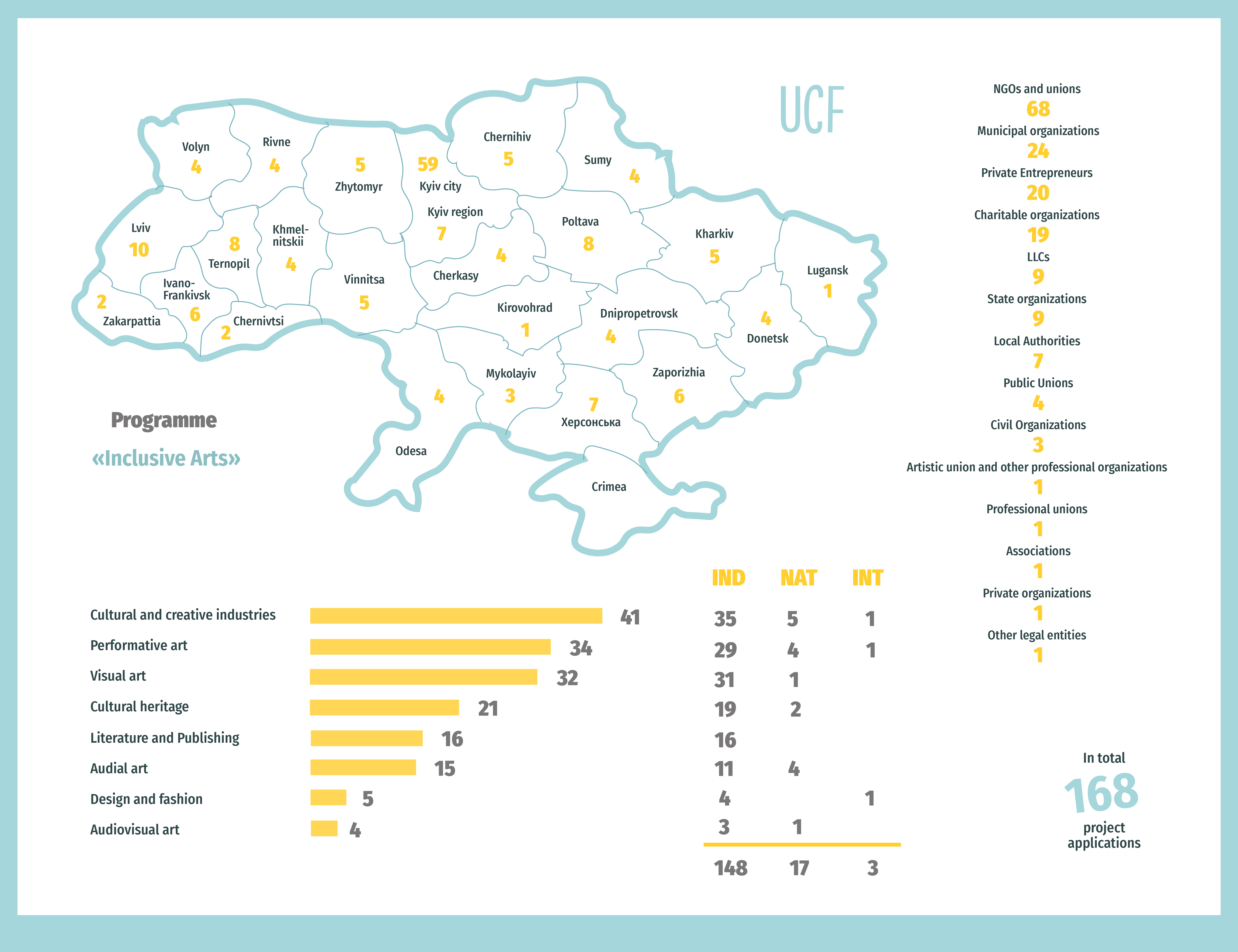 Leading reagions for submitted projects:
Kyiv – 59
Lviv region – 10
Kharkiv region – 8
Poltava region – 8
Kherson region– 7
Kyiv region – 7
Priorities in sectoral distribution:
Culture and creative industries – 41
Performative art – 34
Visual art – 32
Cultural heritage – 21
Literature and publishing – 16
The technical selection of applications has begun. Applications that meet the technical criteria of competition will be submitted to the experts for evaluation.
We remind that this year, each project will be reviewed by experts from the according sector of the Expert Council, as well as the Financial and Communications Councils. The highest possible sum score of the evaluation is 300. Projects that will score more than 210 points will qualify for funding from the Ukrainian Cultural Foundation. The next steps will be negotiation procedures, decision on financing and signing of a Grant Agreement.