On International Cinematography Day, December 28, the Franco-Ukrainian cultural event "MIST FORUM FILM" took place in Marseille within the Franco-Ukrainian festival of young cinema "MICT".
This year, at MIST FORUM FILM, Ukrainian young cinema was presented with a program called "CINEMA SOUS LES BALLES". The guests of the event were invited to know the young Ukrainian cinematographer and the prize-winning Ukrainian films of the festival. The special film program was presented by a well-known Ukrainian actress, Ambassador of the Ukrainian Cultural Foundation and President of the film festival Halyna Sulima.
In addition to French spectators, the event was attended by many Ukrainian families forced to live in France due to russia's full-scale aggression against Ukraine. The screening, which lasted about three hours, continued with a discussion of the films seen, the film industry capabilities of the state during the war, as well as issues of international cultural support of Ukraine in the world.
The event is dedicated to the 50th anniversary of relations between the cities of Marseille and Odesa.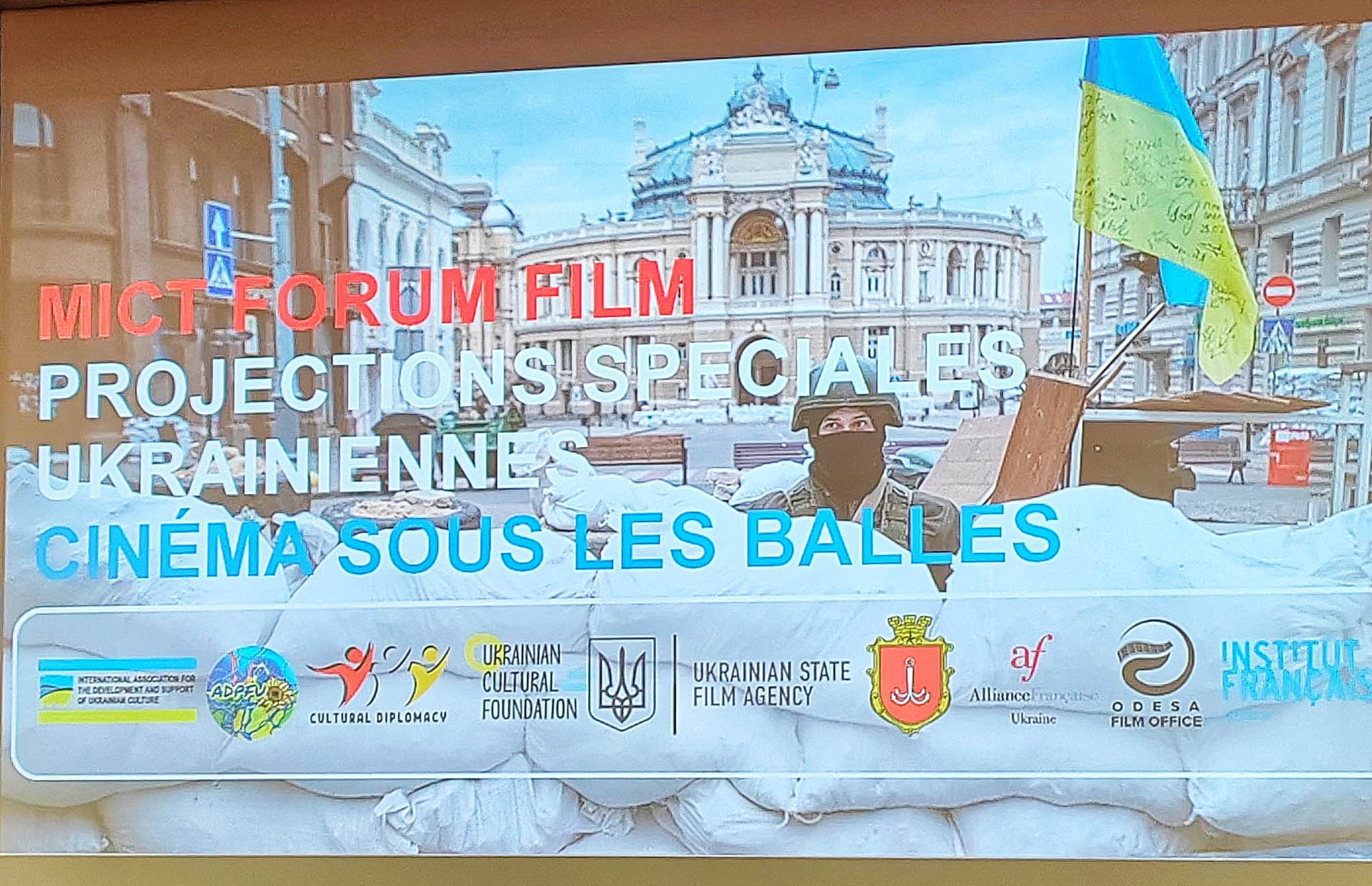 Event was held In partnership with the ASSOCIATION de DÉVELOPPEMENT PERSONNEL FRANCO-UKRAINIENNE. The event was organized by the NGO "International Association for the Development and Support of Ukrainian Culture", Odesa Film Office and the Franco-Ukrainian Festival of Young Cinema "MICT", Cultural Diplomacy, with the full support and assistance of the Embassy of France in of Ukraine, the French Institute in Ukraine, Alliances Françaises en Ukraine, CNC, UNIFRANCE, the Ukrainian Cultural Foundation, the State Agency of Ukraine for Cinema, Odesa City Hall and Marseille City Hall.